Open Meadow Zen Group
Zen Meditation in Lexington, MA
Monday/Wednesday Evening, Sunday Morning Meditation
Free and Open to All
Retreats/Events
One Day Meditation Retreat with Zen Master Bon Shim Sunday, November 5, 2017
6:15am to 4:00pm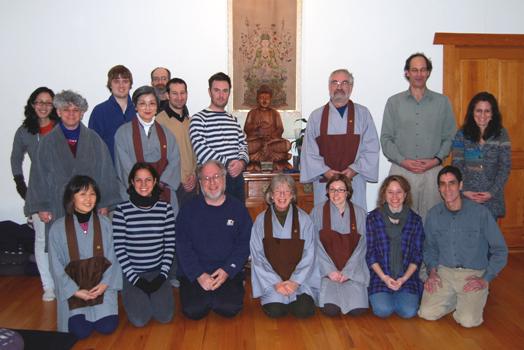 The Zen meditation practice of paying attention and accessing our inner wisdom and compassion can help lead a path to a clear life. Retreats are an excellent opportunity to clear the mind of habitual thinking and generate energy to practice in everyday life.

The retreat begins at 6:15 am and ends with a circle talk at 4:00 pm, the retreat includes 108 bows, extended sitting, chanting, walking meditation, and Koan interviews with Zen teachers.

Beginners are very welcome, and are asked to arrive by 8:30am for a brief orientation. For beginners, retreat will start at 9:00am after orientation.

Retreats cost:
$65/day for non-members
$45/day for clergy and full school members
$35/day for students, KUSZ Dharma Teachers and Dharma Teachers in training

Please email: openmeadowzen@yahoo.com or call (781) 652-8303 for more information or to register.